non-surgical facelift facial fillers ~ in London, Essex and Kent
choosing the Belvedere for Dermal Filler
Signs of ageing are often more visible on the face then on other areas of the body. Hormonal changes can cause breakdowns in collagen levels, facial bone changes, and slacked facial ligaments. This makes the face look older and tired but there are a number of options to combat these common problems.
With the aid of injectable dermal fillers, we can address these signs of ageing with little to no downtime and recovery. 
Dermal fillers are designed to improve contours and restore volume to the face. Some of the problem areas that can be treated with dermal fillers include:
Sagging jowls
Marionette lines (extending from the corners of the mouth to the chin)
Frown lines
Thinning lips
Hollow cheeks
Types of Dermal Filler Used at the Belvedere Clinic
Hyaluronic acid cosmetic fillers are injected beneath the skin; hyaluronic acid in the filler adheres to the skin as the water contained in the acid helps to retain volume under the skin's surface. The acid acts as a magnet for water, which helps to preserve the renewed volume of the skin. Hyaluronic acid benefits from being a wholly natural substance with long lasting but non-permanent effects.
Collagen-based structural dermal fillers can immediately improve and refresh your appearance by smoothing out and softening unwanted facial lines, wrinkles, and folds and restoring structure and facial contour in volume-depleted areas. The visible, natural-looking results are achieved immediately, with minimal-to-no downtime, so you can get right back to your daily activities. These immediate results last for up to 12 months.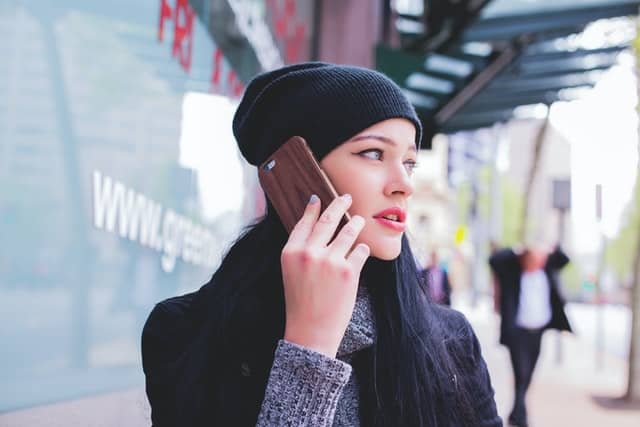 Ready to discuss having dermal fillers?
Get in touch with our friendly and helpful team now, for a no-obligation chat about your transformation.
Contact the Belvedere Clinic
| Service | Product | Duration | Price |
| --- | --- | --- | --- |
| | | | |
| | | | |
| | | | |
| | | | |
| | | | |
| | | | |
| | Juvederm Vycross Volux 2mL | | |
| | | | |
| | | | |
| Contour & Profile (for chin / jaw / cheeks / lips) | | | |
| Ultimate Facelift / The 7 Point Lift | | | |
| | | | |
| Contour & Rejuvenate For Men | | lasts up to 18 months for cheeks, jaw and chin | |
| | 2 Profhilo treatments & 3 Redensity 1 treatments | | |
| | | | |
Other Dermal Filler Treatments
| Service | Price |
| --- | --- |
| | |
| | |
| Nasolabial lines (nose to mouth) | |
| Marionette lines (mouth to chin) | |
| Chin Enhancement 1ml / 2ml | |
| | |
| Jaw Line Definition 1ml/2ml | |
| Under eye rejuvenation (tear troughs) | |
| | |
| | |
| | |
| | |
| | |
| Service | Price |
| --- | --- |
| | |
| | |
| Nasolabial lines (nose to mouth) | |
| Service | Price |
| --- | --- |
| | |
| | |
| Downturn mouth correction | |
| Smokers fine lines correction | |
| Mentalis treatment (chin dimpling) | |
| Axillary or Palmar Hyperhydrosis ( arm pit/palms excessive sweating) | |
| | |
| Nefertiti non surgical neck lift | |
| Vitamin B12 injection booster (2 vials) | |
| | |
| | |
Celluform fat dissolving treatments
Obagi Medical are an award winning brand of anti ageing prescription based skincare.
These products penetrate the skin surface to transform the skin appearance and transform the skins appearance and help correct the damage within revealing healthier younger looking skin.
Book for a consultation to discuss Obagi treatments and improvements with:
Fine line – Age spots – Rough skin – Uneven skin tone – Erythema (redness of skin)
Sallowness (yellowing of skin) – Hyperpigmentation (skin discoloration) Acne management
Deposits of £50 are payable in advance for consultation but are redeemable against your treatment.
| Service | Price |
| --- | --- |
| | |
| Nose enhancement consultation with specialist prescriber | |
| Ear cleaning (using a special machine) | |
| | |
| Dissolving filler administered by Belvedere Clinic in case of complication | |
| Dissolving filler administered by Belvedere Clinic if client doesn't like aesthetic result | |
| Dissolving filler administered by another clinic | |
| Appointment cancellation with less than 24 hours' notice/No show | |
| Late or declined payment charge for scheduled monthly payment | |
It's no surprise that people who are looking to reverse the physical effects of ageing have tried many different treatments, often without fully understanding the treatment process itself beforehand. While neurotoxins used to be the go-to treatment for anyone wanting to look younger, there has been a significant rise in the number of people using dermal fillers as a solution.
Our experts at Belvedere Clinic know just how important it is to fully understand any procedure before deciding to get it done.  If you are thinking about having this cosmetic surgery procedure, then below we offer you useful information on how they work, why you might choose to have facial fillers, and what happens afterwards.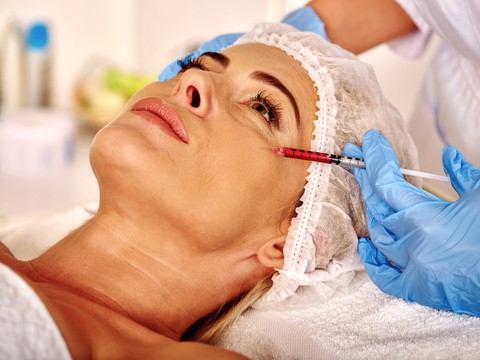 How do facial fillers work?
From as early as our twenties we start to lose around two percent of collagen per year. Collagen is responsible for keeping our skin firm and smooth. Facial fillers are most often used to get rid of wrinkles and to firm the skin around the jawline, eyes, and mouth by restoring this lost volume.
During the procedure, an anaesthetic cream may be applied, or a local anaesthetic injected to numb the chosen area. The facial filler is then injected into the skin in small amounts. The procedure may last anywhere from 30 minutes to an hour.
Does having dermal fillers hurt?
When you use a qualified and reputable cosmetic surgeon, the procedure should not hurt. The local anaesthetic should alleviate any discomfort, as should the expertise of the professional administering the injections. You will feel pressure, but it should not be painful.
Are there any side effects from having dermal fillers?
After having facial fillers it is normal to have some redness, slight swelling and tenderness. But, this is generally short-lived and should fade after 24 hours. Sometimes there can be side effects, but these are usually very mild. They can include itching and slight bruising around the injection site.
What is the after-care for dermal fillers?
You can pretty much carry on with your normal day after having facial fillers. It is advised that you should avoid alcohol, coffee and hot drinks directly following the procedure as the skin will be slightly sensitive.
Are dermal fillers a new procedure?
Although it seems like a modern treatment, there are records of mixtures of vaseline and paraffin being injected to smooth wrinkles since the late 1800s. This practice was popular until the late 1920s when complications due to the compounds used became widely known. Today, modern techniques and solutions are much safer.
Where else on the body can dermal fillers be used?
While many people only consider dermal fillers for their face, they can actually be used anywhere on the body! Fillers can be injected at other points to help smooth the appearance of wrinkles and hide veins and arteries which stand out. They have even been used to help solve droopy earlobes.
Are dermal fillers also used for men?
More men than ever before are getting dermal filler treatments. Figures (from 2015) suggest that there was a 6% increase in the UK of men having this procedure, and the trend looks set to continue. For men, a slightly different material is used in the filler, giving them a more chiseled appearance.
Is it expensive to have dermal fillers?
Given the vast number of celebrities that have dermal filler treatment, you might think that it costs a lot. However, the procedure can be surprisingly affordable, especially if you choose a clinic that prides itself on offering good quality services. As such, it is well worth investigating prices of clinics if you are at all interested in dermal fillers. Annually, more than two and a half million people undergo this procedure.
What do I need to consider before having facial fillers?
Before going ahead with facial fillers it is important to consider why you need them and whether they will give you the results you are hoping for. As such, you also need to be aware that most facial fillers are not permanent. Therefore, you will need top up treatments every 8 to 12 months. To learn more about the dermal fillers available at Belvedere Clinic, please do get in touch with us today.
You may also be interested in these procedures
Skin Peels
Find out more about skin peels
Lip Fillers
Read more about lip fillers
Anti Wrinkle Treatment
Read up on anti wrinkle treatments